intro video
a video that demonstrates the promotion and tutorials that come with this makeup set.
Select a Shade
A user can select the skin tone that is close to their own by touching the swatch or model image.
Selected Skin Tone
The image of the model appears when the user clicks on the swatch or thumbnail.
Product Details
Based on the swatch selected, a curated set of makeup will appear that fits the look for the specific skin tone.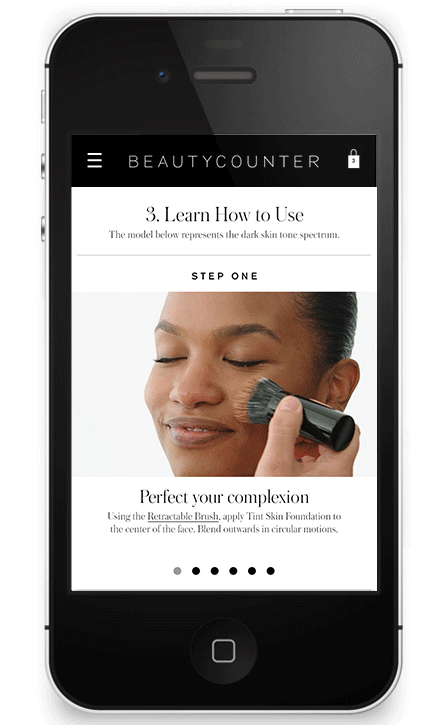 3 min tutorial
5 steps to create a look for the face in this GIF.