Sketches + Wireframes
Sketching wireframes allowed me to see the process from start to completion and call out the essentials of this app.
Mobile App
Each flow of the shopping experience is displayed from starting an order, searching for a product, browsing by category, and checking out. I designed the UI of this app following closely to the brand style guide.
Starting an Order
A consultant will log in and select placing an order within a social. After selecting the current social, the consultant can start to create a purchase.
Searching for a Product
This allows the consultant to search for a product by name.
Shopping by Category
A consultant can select a product through categories and view the product display page with all relevant information.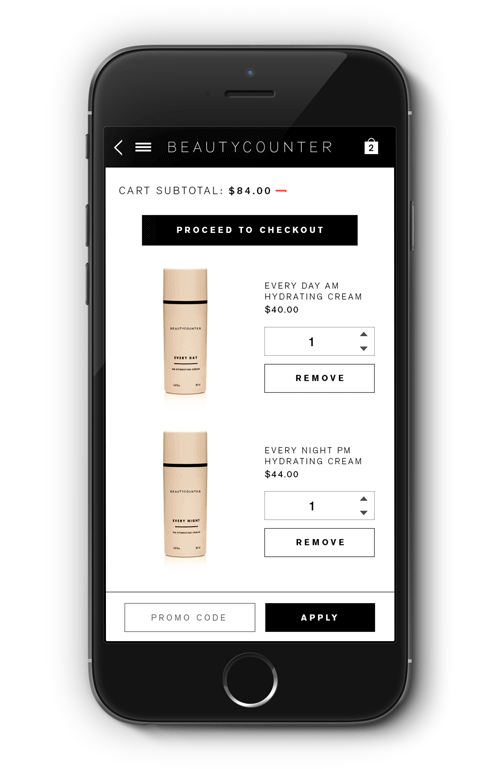 Checkout Process
The consultant can proceed to checkout, record shipping and billing information all the way to swiping a credit card to complete the purchase.