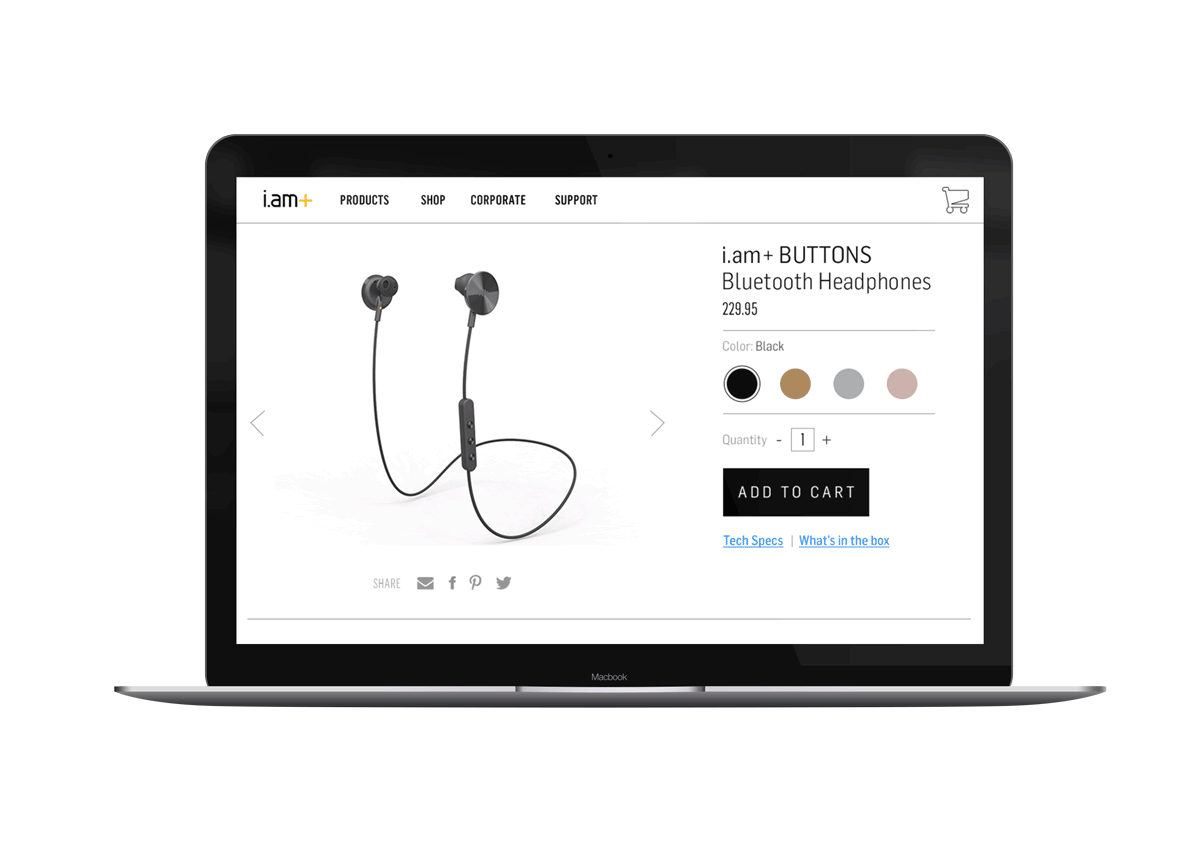 Product View no. 1
First image shows the entire form along with color varieties.
Product View no. 2
This view crops in on the details of the product.
Product View Color
The user can select a color swatch to view the product in a different color.
Product on Model
User can view the product on a model.
Features Carousel
This section of the page highlights a unique feature of the product as a carousel.
Tech + Specs
This section of the page allows the user to read the details of the product in all of its specs.
Social Share
The user is able to share this page through these social share buttons.
Footer
In the footer, there is an option to expand each tab to learn more about products, support, or the brand.